MP3 Music Downloads for Ottmar Liebert and SSRI Artists
Why Buy from the ListeningLounge?
Featured Albums: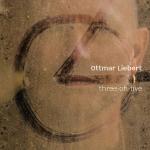 three-oh-five - The bullfighter struts, cape extended to the right, weapon concealed to the left. Except he's a mariachi and his weapon is a guitar. Get funky in Madrid, Detroit, Santa Fe. Funky, but with the lyrical flamenco interludes we associate with OL & Luna Negra. Music that is relaxed, but has that sort of down low playing that hipsters everywhere commit crimes to achieve. Moorish, Andalusian, American Bluesy, these strains are wedded with a sort of African Genesis boogie.
- Culture Court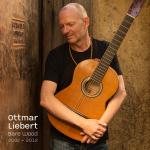 Bare Wood 2002-2012 - Bare Wood is a compilation of pieces I created between 2002 and 2012. For this album I deleted all electric or electronic instruments from the original recordings and removed anything that was not Flamenco guitar or cajon. I recorded additional Flamenco guitar parts and Jon recorded entirely new upright acoustic bass tracks for every piece. What emerged was the essence, the soul, the bare wood of the music.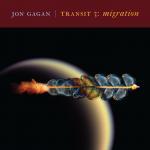 Transit 3: migration - The story of mankind's escape from a depleted Earth.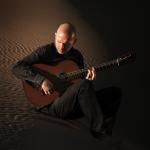 Dune - DUNE contains the haunting southwest border-country Flamenco that Ottmar Liebert and his band Luna Negra are famous for. This isn't your old school Flamenco. Acoustic guitars mix with electric, gypsy accordion, electric bass, funky drum-boxing and percussion. There's no rain in this music, just poetic sunshine at midnight.
"I wanted to play guitar melodies that sounded sung", says Ottmar. "For some reason I kept thinking about old jazz and pop crooners. So I sang almost every melody first and then figured out how to play it on guitar.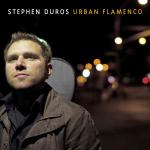 Urban Flamenco - "My third album takes the listener on a journey around the world and combines elements of Flamenco guitar with the sounds of my early musical influences from the 70's and 80's."
- Stephen Duros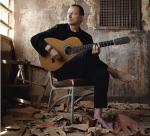 The Scent of Light - Each of these ten instrumentals draws a picture, and each picture tells a story. It's music as a smell that triggers unexpected memories. India, 1978... Granada, 1992... each track has a strong atmosphere of time and place, like the journal of an itinerant poet or painter. Tracks range from over 5 minutes to almost 12 minutes. Each piece shifts and evolves, sometimes going through several tempo and rhythm changes, "The River" features Tangos, Rumba and 6/8 rhythms, sometimes building from a haunting solo-guitar performance to the full drive of the band, as in "Silence: No More Longing".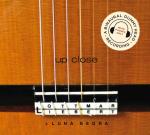 Up Close - A binaural dummy head recording, sometimes also called holophonics. The listener has to use headphones to experience the 3D surround-sound quality of the music since the recording uses the head-related transfer function. Recorded live-to-stereo in August of 2007. No edits were made and the volume was not compressed. This album is not as loud as most music and you might have to turn up the volume on your computer or mp3 player. You will NOT experience the binaural surround effect when you listen to one of the previews below as the previews are in mono.
Also check out this article on culturecourt.com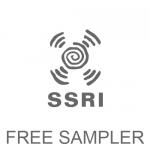 SSRI Sampler - Free downloads (128kbps only) of selected songs by SSRI artists. We will add songs and replace others, so check back from time to time. You are free to share the files contained in this album. You can podcast the music and you can use it on your web site with proper credit and a link back to ListeningLounge.org