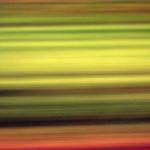 Jon's Bus Tapes MP3 Files

Yes, of course these are not really tapes - that would be so last century. These tracks are zeros and ones on Jon's laptop computer. The back lounge of the bus has become Jon's laboratory. The photo was taken during a long bus ride from Florida to Texas in 2004.



Get the entire album in MP3 format
(128/192/320 Kbps quality)

This version of the album includes MP3 versions of the songs in various bitrates (128/192/320) and also 24-bit High Definition FLAC files. HD/FLAC files are only available when purchasing the entire album like this.

Note: Not all MP3 playing devices or software can play FLAC formatted music, but this offers a quality that far surpasses that of MP3 and even 16-bit 44Khz CD.


Page generated in 0.01 seconds.